EmojiTracker
There are hundreds of emojis out there. Have you ever wondered how they are used? Check out the most used and the ones which don't get a look-in by visiting EmojiTracker.
Once you visit EmojiTracker, the site will display an epilepsy warning due to the quick display of the tracker updating. If you suffer from epilepsy, we advised you hit the NO THANKS button and not to enter the site due to the flashing display.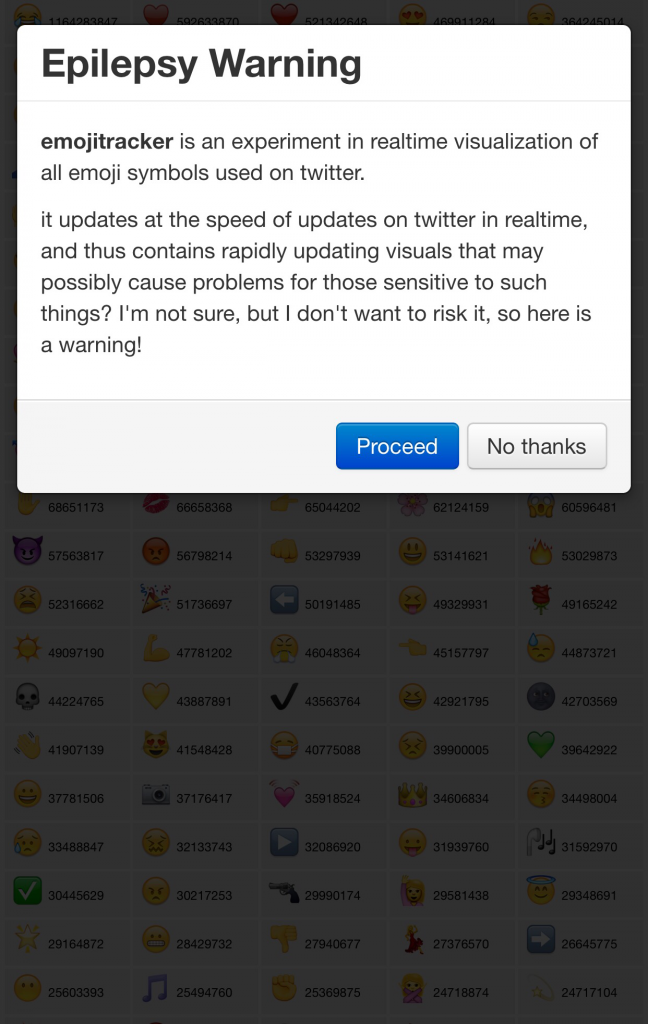 If you feel the site will be safe for you, hit the PROCEED button and instantly you will see the real-time display flashing in front of your eyes. Millions of people use Twitter to update their status and include some sort of emoji(s).
Watch the Emoji counter spin out of control but something more interesting is if you select any of the emojis, then you can watch a dedicated feed of real-time tweets being used which include that specific emoji. You will discover some very interesting tweets, some even a little explicit so be warned.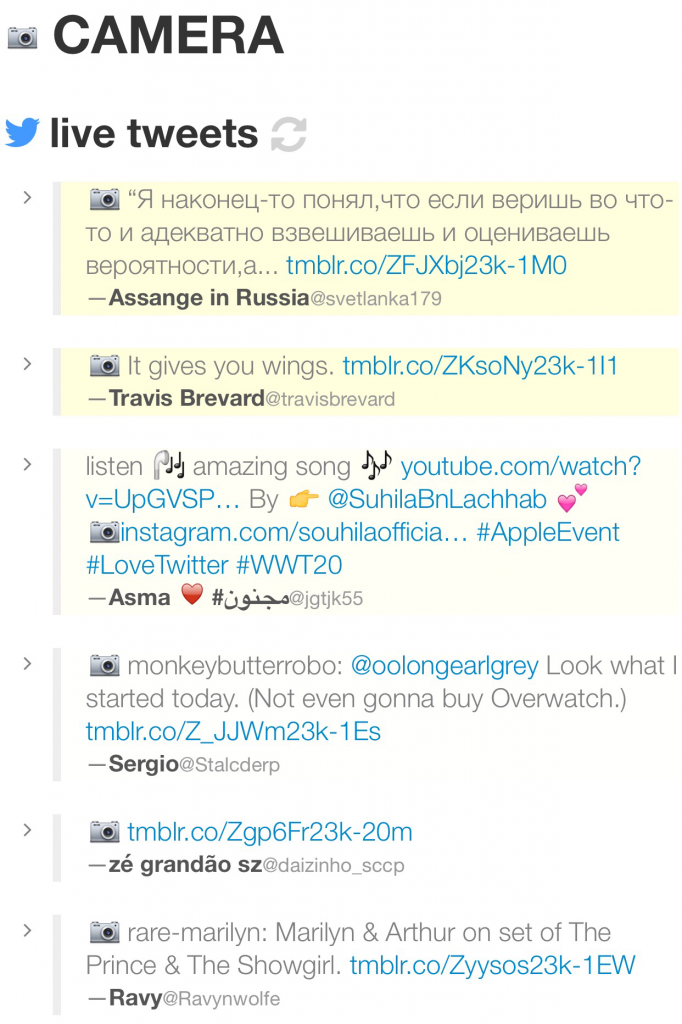 Give it a whirl and tell us what you think about this awesome Emoji Tracker…